Holidays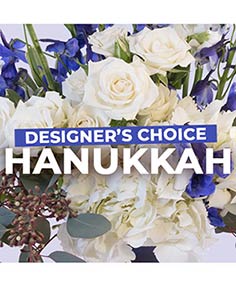 Don't get distracted by all the Festival of Lights activities and be caught off guard without your centerpiece. Order your Hanukkah flowers today! During the high-volume order periods that surround the holiday season, our supplies become limited. You don't want to miss out on the perfect white and blue flower arrangement to adorn your home or deliver to your friend. You can order online, over the phone, or in-person, whatever you are comfortable with. We want to help you get that perfect floral arrangement.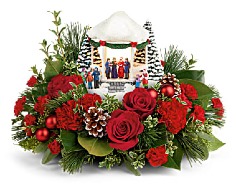 How do I take care of the flowers I ordered?
Once you have received your flowers for Christmas, you would like to preserve their beauty as long as possible. Below we have provided fresh flower care tips to help guide you.
First things first
Remove the plastic that may have been wrapping your flowers. Once the plastic wrapping is removed, your flowers will be able to breathe. Next, fill a vase with fresh water for your flowers.
Where you place your flowers can make a difference
Extreme temperatures can be harmful to the delicacy of your flowers. Do your best to avoid placing them in areas they will be too hot. This could include windowsills, direct sunlight all day, or an overly hot room. This can cause your flowers to wilt or dry out more quickly. Most flowers thrive best in cooler and more controlled conditions.
Ethylene gas can damage the lifespan of your flowers. So it is important to avoid placing your flowers near any fruit or in the line of cigarette smoke.
Maintaining a beautiful presentation
Periodically tend to your flowers to help preserve their beauty.
For vase arrangements, provide your flowers with fresh water. Your flowers will drink the water they need to provide themselves with proper hydration.
For basket arrangements, we recommend providing your flowers with daily fresh water.
When the water in your vase becomes cloudy, clean out your vase thoroughly with soap and water and then refill it with fresh water. Using soapy water to clean your vase will remove any bacteria that could cause your flowers to deteriorate more quickly.
For any wilting leaves or stems, remove the strongly wilted contents to help maintain your beautiful display.
Using a sharp knife, cut your stems at an angle one to two inches from the bottom of the stem. A fresh open stem will help your flowers absorb water for hydration. We recommend that you avoid using scissors to cut your flowers. Scissors can crush the stems and prevent the flowers from being able to absorb the water.